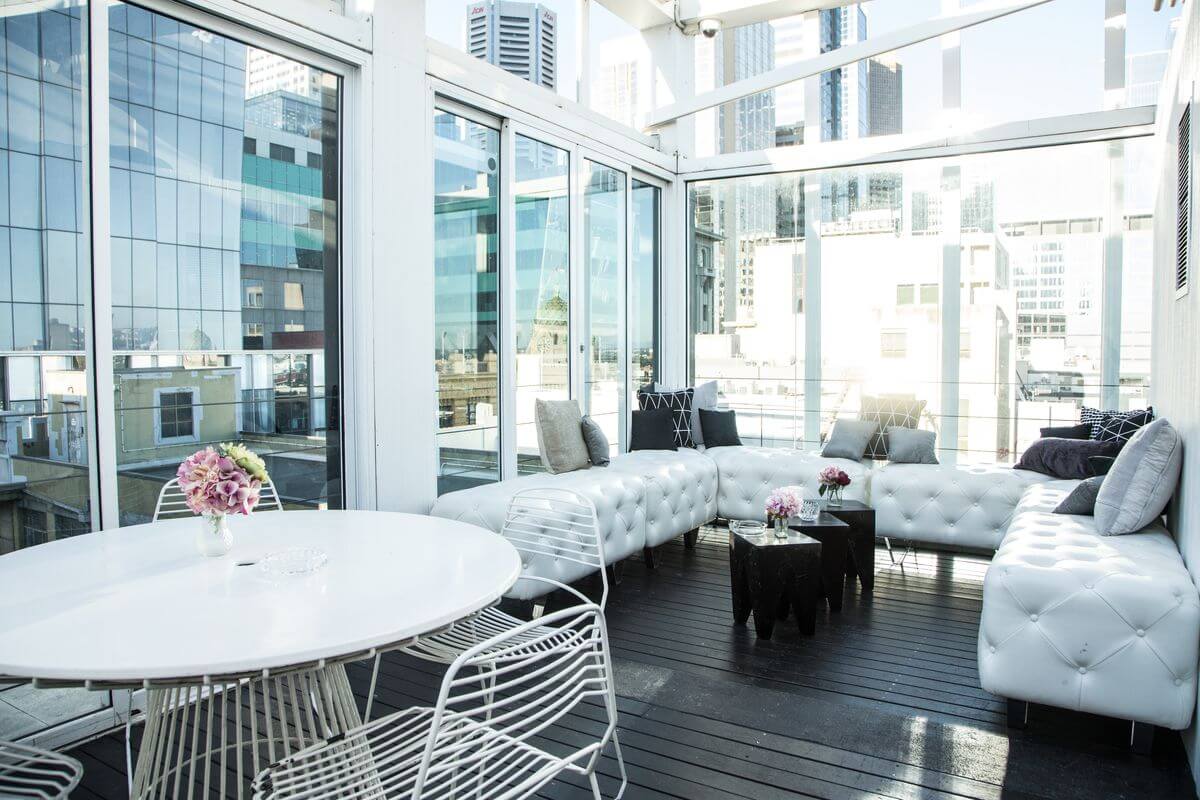 40th Birthday Venues in Melbourne
Make your 40th birthday celebrations truly unforgettable, with the help of Melbourne's Best Functions. A special milestone that deserves to be celebrated, work with our team of events experts to choose between some of the most picturesque and versatile 40th birthday venues in Melbourne for a memorable occasion.
With the big day just around the corner, be sure to spend it with all your friends and family in one place. No party is too big or too small, meaning your 40th birthday party can be as extravagant or intimate as you want it to be. Whether you want to hire out the whole of three-story mansion Baroq House, beautifully designed Bond, or city-centre penthouse suite Mon Bijou for incredible 360 view of the city, we've got you covered.

Celebrate in Style
Since your birthday only comes around once a year, why wouldn't you want to spend it partying with all of your favourite people? With years of experience planning bespoke events, the team at Melbourne's Best Functions will take your budget, personal requirements and creative vision, to make your dream party a reality. From private booths and tables to exclusive venue hire with your own private hosts and caterers, party like a VIP. Who said getting older was no fun?
Want firebreathers? No problem. A professional photographer? Themed catering? Whatever you require, we can deliver. Offering a range of food and drink packages that can be tailored to your budget, all you need to do is invite your loved ones and we'll take care of the rest.
Contact an Events Organiser Today
Whether you're organising a surprise 50th birthday for your partner or you're ready to celebrate your 30th birthday with your group of friends, we're the events experts you can rely on to throw a party you'll never forget.
Don't miss out on one of the best 40th birthday venues in Melbourne; instead, contact our friendly team on (03) 8199 3733 or fill out a simple online form  so that we can start party planning and save your dates in the calendar. Not only can we provide an incredible venue, but we can also create an infectious atmosphere to match.
enquires
For enquiries please enter your details below and our friendly staff will contact you shortly
venues
Browse our function spaces and packages, each can be tailored to suit your particular preferences and ideas.
venue hire
Available for photo and video shoots. Enquire about our venue hire rates and opportunities… email us
function packages
Function packages have been designed by our resident event planner, to bring together an array of attractive options at great value.