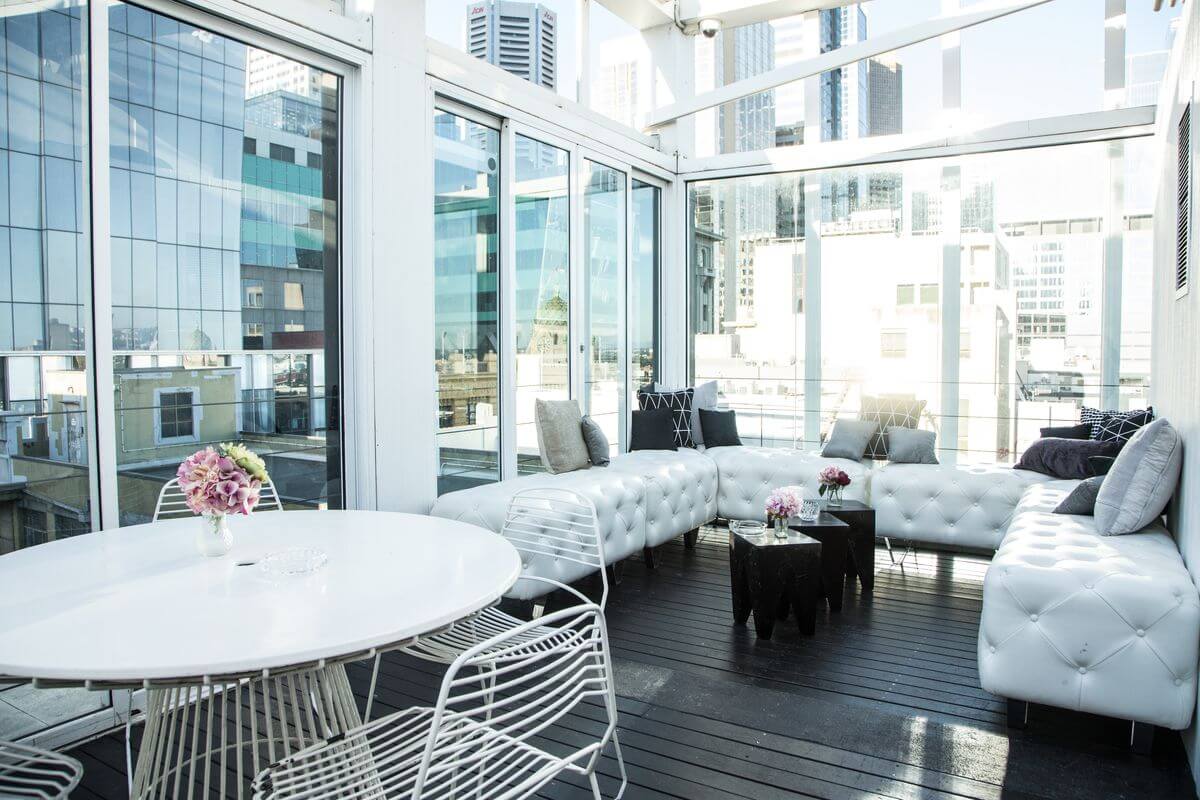 50th Birthday Venues in Melbourne
Your 50th birthday is a massive milestone, and one that deserves a huge party. A birthday that you can't ignore, celebrate hitting half a century in one of Melbourne's most exclusive settings.
Whether you'd prefer to keep it lowkey with an intimate dinner and penthouse views, or you're looking forward to a gigantic bash full of all of your family and friends, the team at Melbourne's Best Functions can organise a spectacular celebration that'll make turning the big 50 as special as it should be.
From the penthouse Mon Bijou with picturesque views of Melbourne's CBD, to the breathtaking Bond and Baroq House, allow our in-house events team to organise a party of dreams in the most glamorous of birthday venues.

A Milestone Birthday, an Even Better Party    
Since 50 is the new 30, let's party like it's your 30th too! No matter what your age, budget, guestlist or catering requirements are, we've got the experience and the creative vision to turn any event into a true celebration. From exclusive venue hire for huge guest lists, reserved tables and booths for smaller sized groups, or even intimate sit-down dinners or high tea gatherings, our 50th birthday venues in Melbourne offer something for every kind of birthday.
We create the perfect setting, so all that you need to do is bring the celebration. When you choose to work with our team of events experts, you can look forward to quirky menus, deliciously mixed cocktails, and an event tailored specifically to suit your needs. No matter how big your guestlist or how out-of-the-box your ideas are, allow us to put a special spin on your 50th birthday at our venues in Melbourne.
Plan Your Party Now
From your 40th birthday to your 50th,  treat your guest list to a night to remember and make your birthday soiree the celebration on everyone's lips.
Whether you need guidance, or you'd like to check out our versatile venues, all you need to do is contact the team on (03) 8199 3733 and we'll start organising your function in style.
enquires
For enquiries please enter your details below and our friendly staff will contact you shortly
venues
Browse our function spaces and packages, each can be tailored to suit your particular preferences and ideas.
venue hire
Available for photo and video shoots. Enquire about our venue hire rates and opportunities… email us
function packages
Function packages have been designed by our resident event planner, to bring together an array of attractive options at great value.