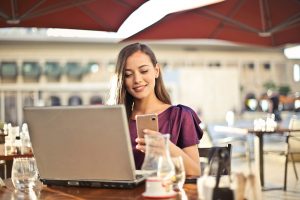 An engagement party is usually the first event out of all the wedding festivities. It's a way to spread the good news and provides a fun way for the families and friends of the happy couple to get to know each other better. While the bride's family traditionally throws the engagement party, it's become increasingly common for the couple to host themselves, or for friends to volunteer.
If you find yourself throwing an engagement party, whether it's for your friend, a family member, or for yourself and your betrothed, here are a few key tips to keep in mind:
Don't wait too long to set a date
Ideally, throw the engagement party a month or so after the engagement itself, when there is still excitement in the air and before anyone has a chance to start stressing over wedding plans. This is when it's important to discuss the guest list with the happy couple. To make sure that people keep the night free, try to give about three to four weeks' notice.
Who's on the guest list?
Are you planning an intimate event for family members and close friends, or something more casual for your friends? If the wedding itself will be small, the engagement party provides a perfect opportunity to celebrate with people who might not be coming to the wedding itself: extended circles of friends, colleagues, and everyone in between.
Gifts or no gifts?
Do the couple want to create a register, or will they want to kindly request no gifts? If most of the guests at the engagement party are also coming to the wedding, it can be better to wait until the big day, but if there is a register, ensure there is a place to put any presents so they can be opened after the party. No matter the final decision, make sure guests know what is expected ahead of time by including a note when you send out invitations.
Decide on a theme and find a venue
How far you take the theme will depend on the couple's preferences: would they enjoy a night of high glamour, and the chance to get dressed up like it's the roaring 20s and the Great Gatsby himself is throwing them a party? Perhaps they would rather have a sit down dinner followed by a slow dance under the stars? Once you have an idea for your theme, it will be much easier find a venue that can accommodate it!