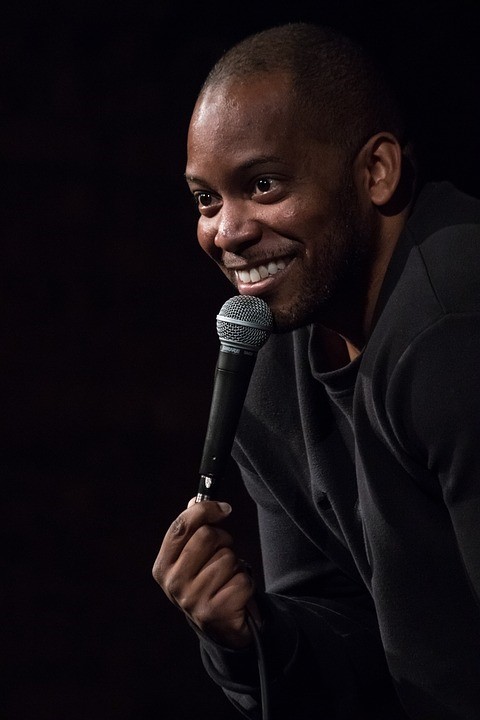 The MC of any event holds its success in their very own hands so it's important when you're putting the feelers out to fill the role, you know exactly what you should be looking for!
Your MC should be a facilitator
Your MC is the person who guides the event along, he or she is not the main event. You want an MC who understands that and is not too hungry for the limelight. They shouldn't distract or overshadow the message or the purpose of the event and they should be prepared to direct guests, both physically and mentally, to wherever they need to be. This could mean knowing where the bathrooms are located for enquiring guests or where to point performers/speakers, but primarily will involve making sure guests are ready and prepared for each element or phase of the event.
Your MC should be highly organised
Organisation is a must when it comes to staying on top of a large-scale event. As the voice of the event, the MC must know the schedule inside and out and should stick to it as closely as possible. The MC is in control of each transition and the breaks between speakers/performers. They should be able to navigate the small time-related goals within the broader hard-set goals, like meal times or the conclusion of the event.
Your MC should have some technical know-how
With many technical aspects involved in large corporate events, you'll want your MC to understand the ins and outs of the PA system at the very least. They should know how to use a microphone and should be able to manage and rectify any issues other speakers encounter during their address, like not being close enough to the microphone, intermittent feedback or recognising when the microphone is off altogether.
Your MC should be invested in the event
This means knowing the who and why of the event, including all the speakers and performers. The content of the event is what everyone is there for and should be the primary focus for your MC. You'll want an MC who introduces people correctly and can give some background on each individual if they are not immediately known to the audience.
The MC should also understand the audience – who are they and why are they there? – in order to best keep them engaged. Humour is a great tool for an MC but if they can't adapt that humour to the crowd, it will fall flat.
Your MC should be quick on their feet
Finally, you want an MC who can think on their feet. It is inevitable that there will be something that goes wrong during the event so you want to be able to trust that your MC will be able to wrangle the situation and bring the audience's focus back once the problem is sorted.