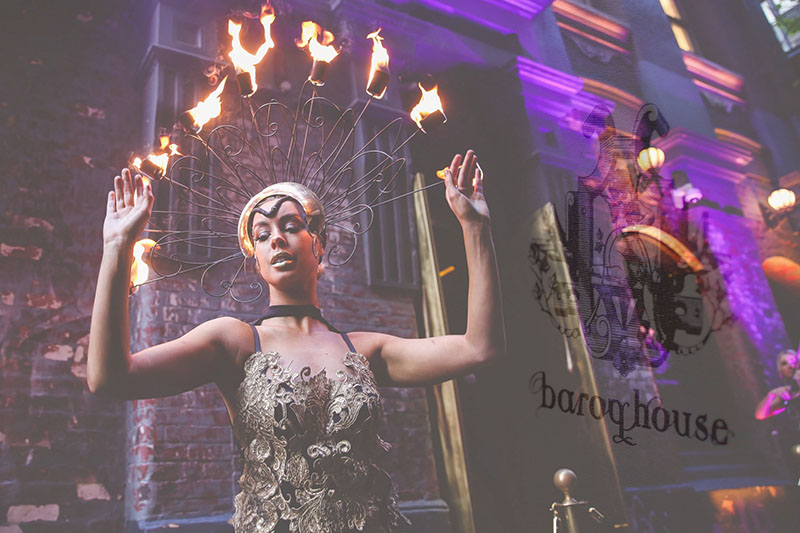 All that glittered was gold as the highly anticipated return of Baroq House to the Melbourne nightlife scene went off with a bang on Friday 6th November. Welcoming guests old and new home to the iconic venue, Collective Establishments went all out for the momentous occasion. Drury Lane was alight with a purple glow and accented with the flaming headdress of one of the evening's performers, provided by BEAT Entertainment.
Keeping with the old-school baroque theme, guests arrived and walked along the red carpet to the sultry sounds of a lone violin while, inside, a wonderland awaited.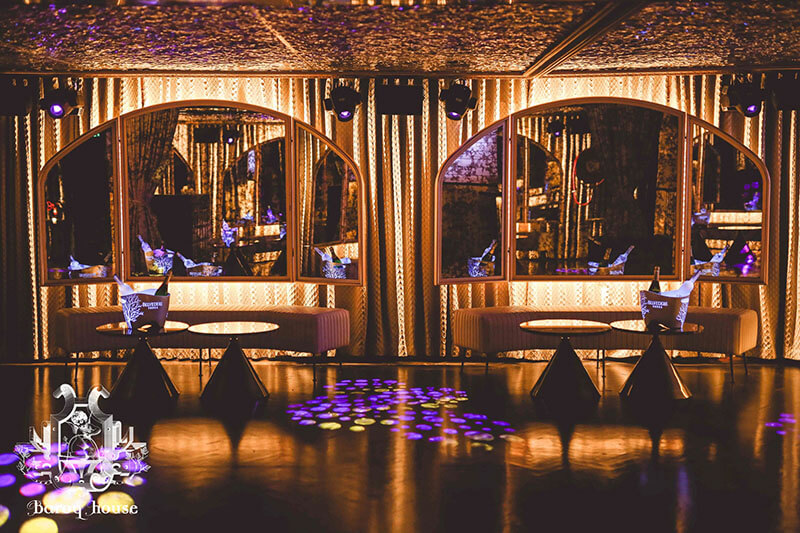 An experience of luxury and decadence" was the aim, said Michael Harris, Director of Special Events for Collective Establishments, and, boy, did they deliver! The interior by Fady Hachem, Principal Director of Hachem, features custom furniture that was handpicked to reflect the modern elegance that the venue boasts. "We wanted to take the original Baroq idea and update it," he said.
JMK Builders provided foundations to reflect the iconic antique era that has proven in the past to be a magnificent theme for the successful venue alliance. "The Baroque period was an exciting age that continues to profoundly influence all forms of creative expression," Harris extended, and with an atmosphere in stark modern contrast the evening encapsulated that sentiment wholeheartedly.

Some of Melbourne's most vibrant celebrities came along to celebrate the occasion. The original Australian Idol cohort was out in full swing, with Rob 'Milsy' Mills and Ricky Lee Coulter making a splash on the dance floor to music played by DJs Ed Delahenty, Andrew Murphy and Piero Giovannini. Ryan 'Fitzy' Fitzgerald from drive-time radio made an appearance, along with former AFL star and Captain of the Collingwood Football Club, Dane Swan and 2017 I'm A Celebrity…Get Me Out of Here contestant, Kris Smith. Steve Hooker, Olympic Pole Vault Gold Medallist also kept up appearances but his stake in the evening was much higher as CEO of Resimax Group, the property empire who own the iconic night-spot.

The evening featured signature cocktails made to order by the venue's extravagant bartenders. Guests sipped on Blood Orange and Thyme Martinis (pictured right) and, for the sweeter toothed guests, the offering was a White Chocolate and Passionfruit and Martini.To make the event extra special, Moët & Chandon champagne was flowing throughout the evening.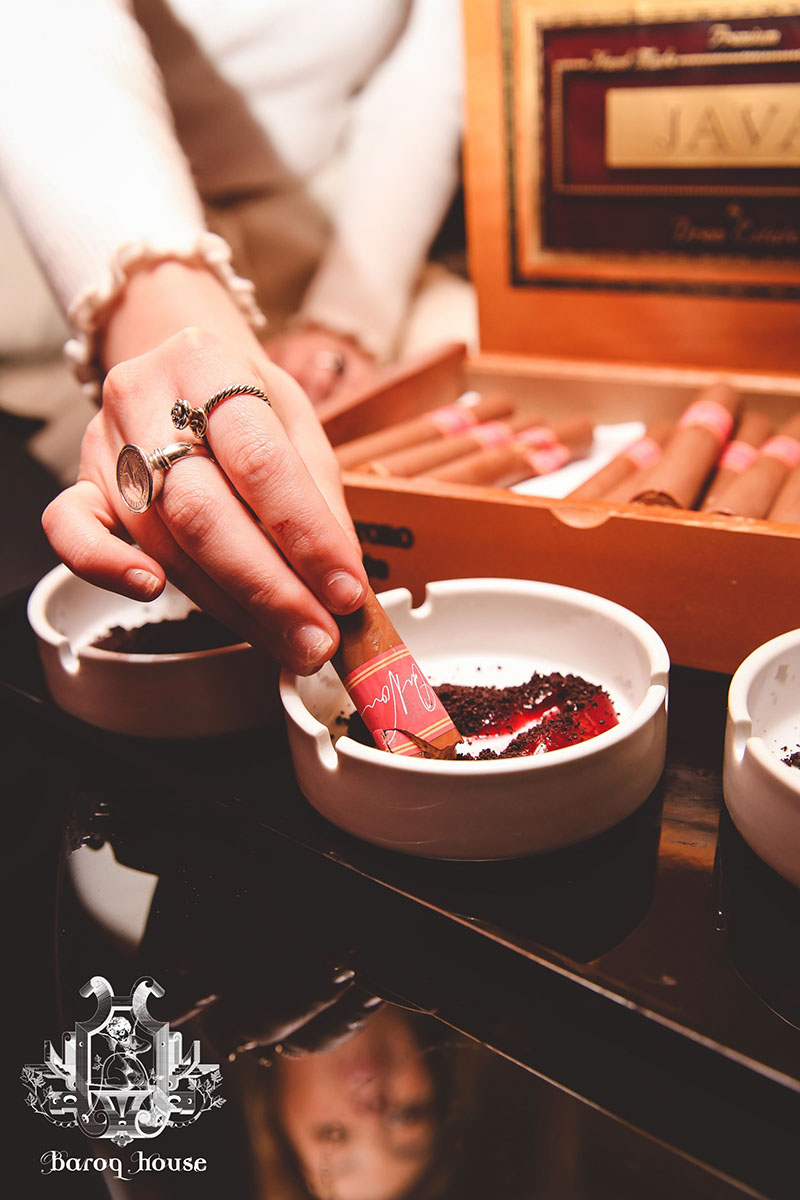 The night was topped by the signature dessert from Om Nom Kitchen. The Cigars featured were Valrhona Caramelia chocolate infused with rosemary and served with a decadent raspberry vinaigrette gel and smoked chocolate ash. Delish!
All in all it was a night never to forget! If you haven't experienced Baroq before — or even if you have! — take a night off and head across to this beaming establishment on a Friday! You won't be disappointed.