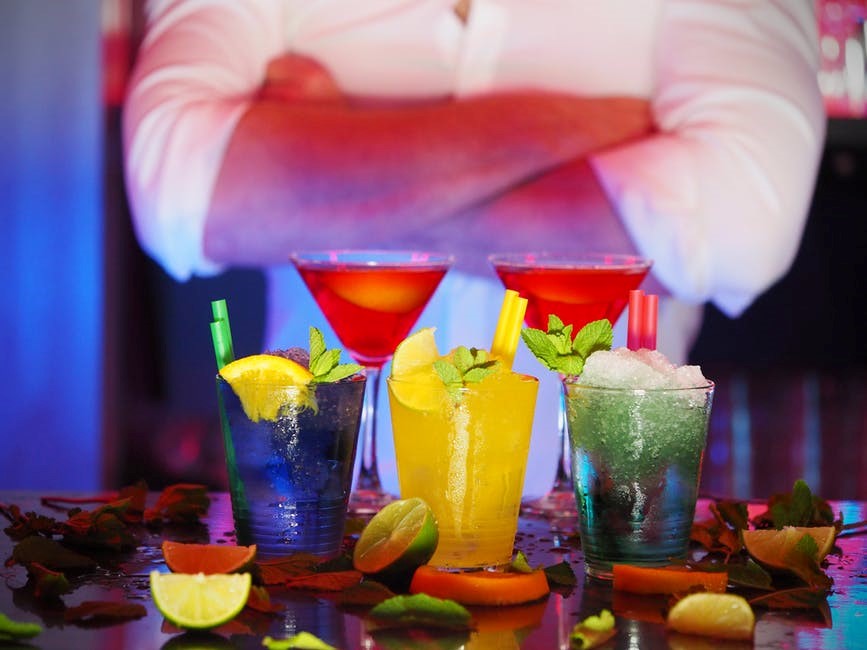 Las Vegas Casino
Take your guests to the hustle and bustle of a busy Las Vegas Casino, where the Showgirls are electric, the cocktails are flowing and the gambling is amped.
Lounge at the Blackjack table, spin the roulette wheel, roll the dice, hit the big six and get your poker face on!
Hire yourself a couple of professional bartenders who can flare as they work, providing your guests with entertainment at the bar.
Everything about your evening should scream Las Vegas but, to give it a playful twist, give your guests free playing chips at the beginning of the evening and offer prizes along the way! Perhaps you'll offer a small prize for the winner of each round and a larger prize for the person with the most chips at the end of the night. This will foster a friendly environment and inspire people to work together as anyone can play and it's all just a bit of fun!
The Great Gatsby
It's a classic but it's a classic for a reason. People love to be taken back to the roaring twenties, with flapper dresses, feather boas, zoot suits and gangster mentality.
To instil some sophistication, play on the prohibition by offering a wine tasting to begin the evening. Then let the night descend into debauchery.
To capture the action, why not add a modern spin? Let your guests snap their evening by hiring a Sepia photo booth so they can take old style photos to remember the festivities.
Comedy Tonight
Want to surprise your guests? Why not employ the services of a secret comedian? This is a great, laugh-out-loud addition to any sit-down dinner or cocktail event. Your guest won't know what hit them when they realise they've got the clumsiest waiter on the planet! You can even have the comedic waiter to give the CEO a roast to get your guests to relax and let down their hair. (Just make sure you tell your CEO first!)
Rooftop Oasis
Take your guests to Kokomo and serve them up a tropical night of summer cocktails. Obviously not a winner in winter but this themes is perfect for a balmy night early in the year. There are plenty of Melbourne venues that offer rooftop access and bar facilities.
Why not transport your guests and really let them experience the tropics? Hire some Hula dancers, get the Pina Colada's flowing and bring out the oil torches. Make sure there's a splash of summer colour in every corner and you'll be well on your way to a memorable night.