So far, this year has brought us some terrific new trends in bridal fashion but what's in store for cake styling? We've picked out the top six of our favourite movements bursting out as wedding cake trends for 2017.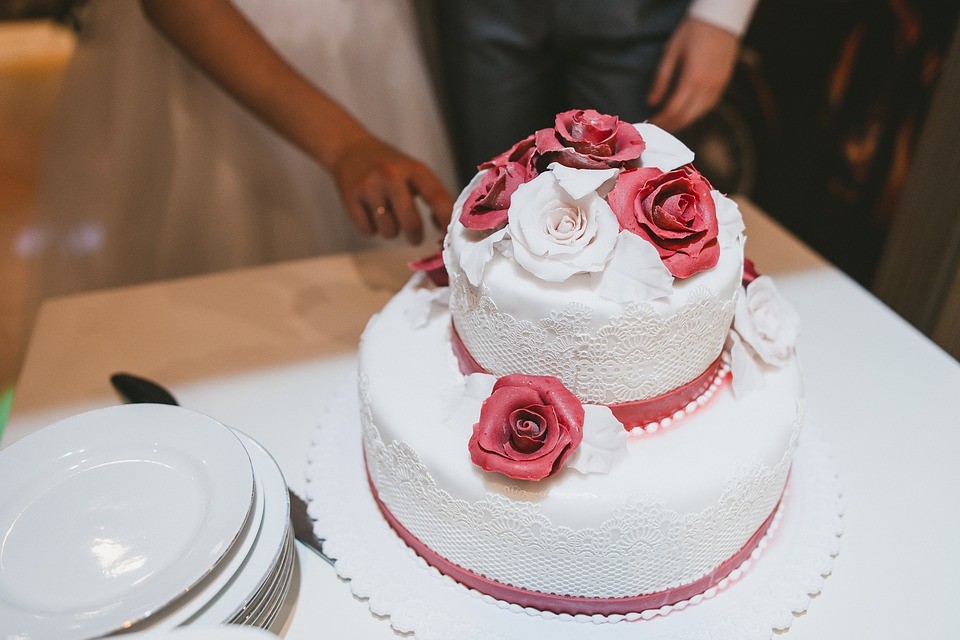 Luscious Lace
Lace has generally been a material saved for the bride and her wedding dress. This year, the lace is on the cake! With beautiful creamy white and stunning ivory cakes being decorated with the delicate beauty of fine lace, brides are able to transfer the elegance of their dress across to the cake.
Gorgeous Gold Leaf
This is a classic addition to any cake, making the leap from lovely to lavish. Edible gold leaf isn't as expensive as you may think and is totally safe to eat. It really is a stunning way to wow your guests at the reception, bringing sophistication and class to your special occasion.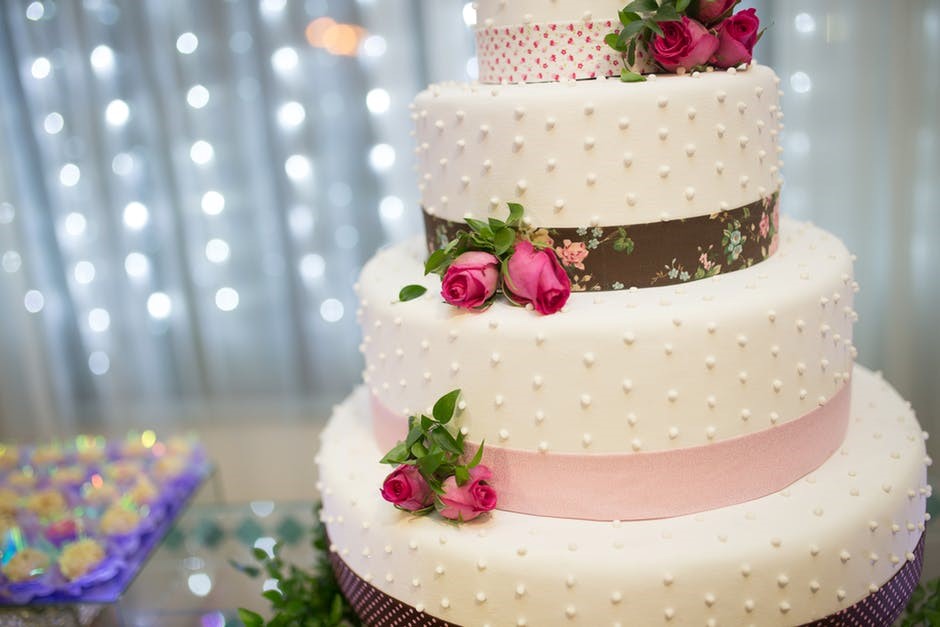 Tasty Texture
Texture has become a really poignant feature of wedding cakes in the past twelve months. From raised detailing, like the cake to the right, to the luxurious feel of silken materials to boost the cake's aesthetic appeal, there are endless options to this hot new trend.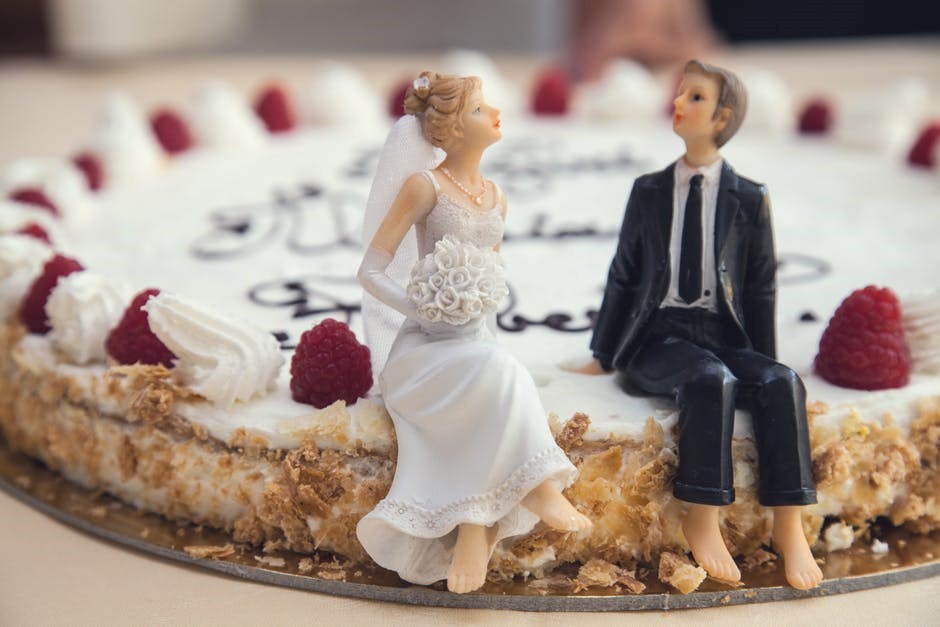 Sumptuous Simplicity
Many couples are opting for simplicity these days, placing less emphasis on the extravagance of the cake and more on other wedding necessities. A great example is the simple cheesecake to the left. The cake is, by no means, elaborate but the stunning cake toppers perched on the side make it just as special and memorable to guests.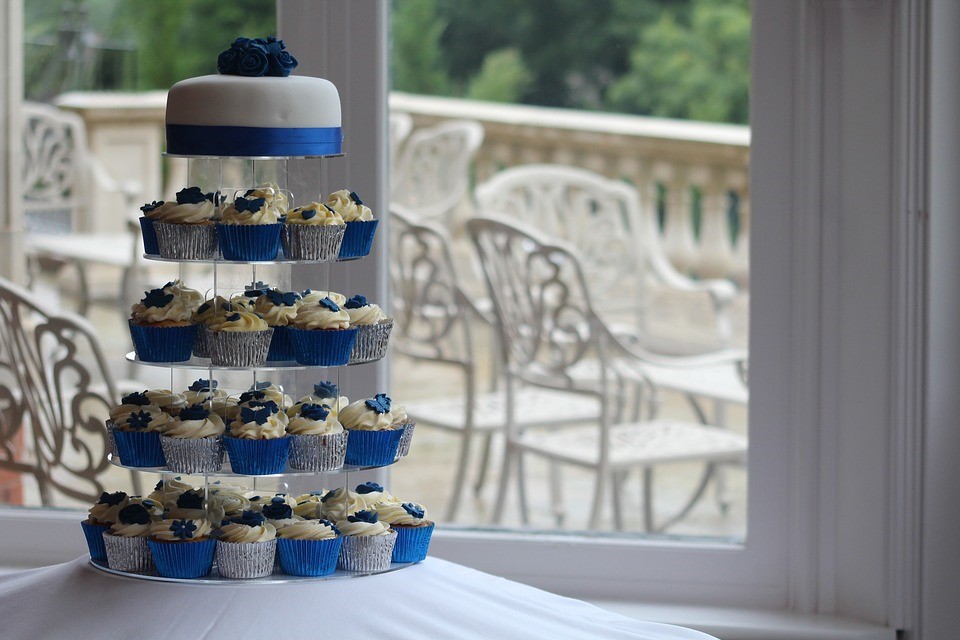 Charming Cupcakes
Continuing down the road to simplicity, brides and their grooms are more often turning to cupcakes to make their wedding celebrations more streamlined when it comes to cake distribution but, more importantly, more cost effective. We think they're cute and, with colour coded patty pans, they can be a great addition to your big day. Why not match the colours to your bridesmaid's dresses for a beautiful uniformity and an artistic pop?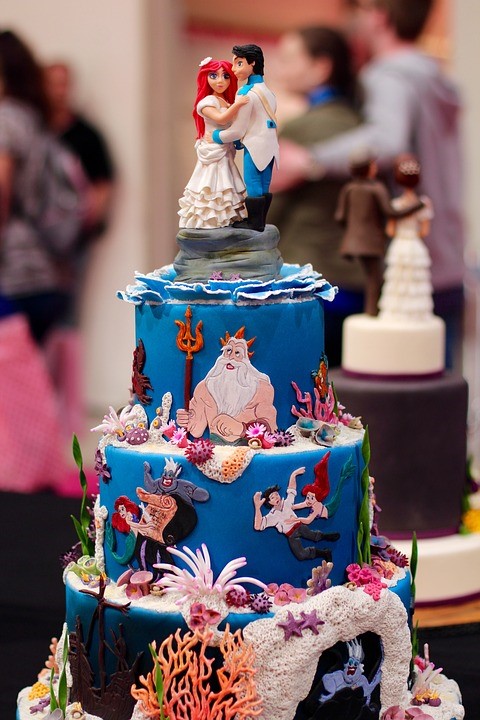 Disney CakesMagical Motifs
While some may prefer to keep their wedding focussed on them, others are turning to fictional characters as inspiration for their big day! With themed wedding cakes popping up based around Disney princes and princesses, DC and Marvel Comics and characters from other books and movies, like Harry Potter, The Great Gatsby and Alice In Wonderland, this trend may be bold but it's certainly sticking!