From basic to boastful, these are our hot picks for the most beautiful wedding dresses of all time.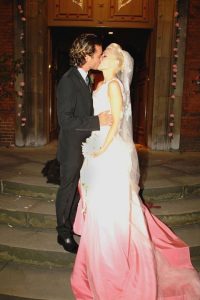 Gwen Stefani
Coming in at #10, Gwen Stefani, true to her style, broke the mould and opted for an unconventional dress to tie the knot with hubby Gavin Rossdale in 2002. The rose-pink fade is both feminine and romantic a beautiful and tasteful pop of colour on the big day.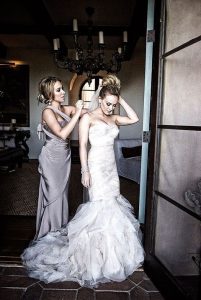 Hillary Duff
Hillary Duff went for the wrapped, strapless, fishtail style when she married Canadian Ice Hockey player Mike Comrie in 2010.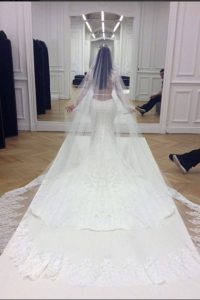 Kim Kardashian West
In all her Kardashian extravagance, Kim was not going to skimp on the dress. While a stunning dress, this over the top number would have been an absolutely nightmare to manage on the day!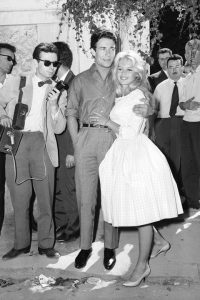 Brigitte Bardot
Simplicity is stunning. In the second of her four weddings, Brigitte Bardot tied the knot with Jacques Charrier in 1959.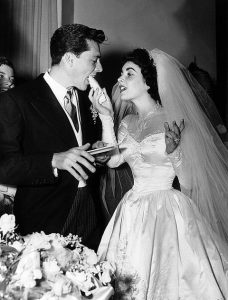 Elizabeth Taylor
At her first of a whopping eight weddings, Liz wore this stunningly cinched number to marry Nick Hilton in 1926.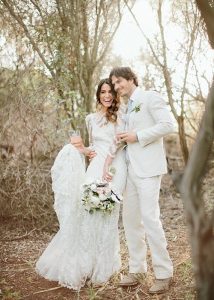 Nikki Reed
Known as Rosalie Hale in The Twilight films, Nikki Reed adorned herself with luscious lace for her big day, tying the knot with second husband, Ian Somerhalder in 2015.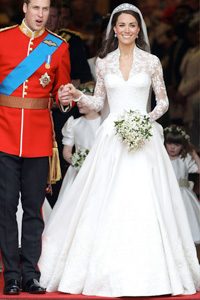 Kate Middleton
The Duchess of Cambridge, Katherine Middleton, stepped out in style to wed Prince William in 2011. With sleek lace sleeves, the gown was a lesson in design restraint and style simplicity and Kate was and continues to be a worldwide sensation.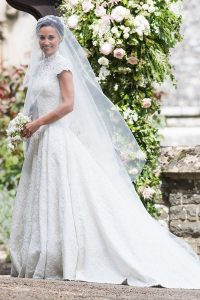 Pippa Middleton
Quite literally pipping her sister Kate at the post, Pippa Middleton comes in at #3 in our top 10 with a capped-sleeve stunner. Pippa married former racing driver, James Matthews earlier this year (2017).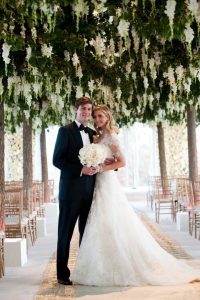 Ivanka Trump
Her father may not be too popular in the media these days but Ivanka Trump made heads turn on her wedding day in 2009. Marrying Jared Kushner in a classic, flowing, lace ballgown, Ivanka's style has made #2 on our top 10 celebrity wedding dress list.
Ciara
And coming in at #1, we couldn't go past this fairy tale wedding with the most stunning princess dress. Pop singer, Ciara, married NFL Seahawks quarterback, Russell Wilson in 2016 at Peckforton Castle in Cheshire, UK. The Roberto Cavalli Couture dress was exquisitely designed by Peter Dundas and is a totally unique garment. A little-known fact about this gown is that both Ciara and Wilson's initials were embroidered into the lace on the train. Cute!