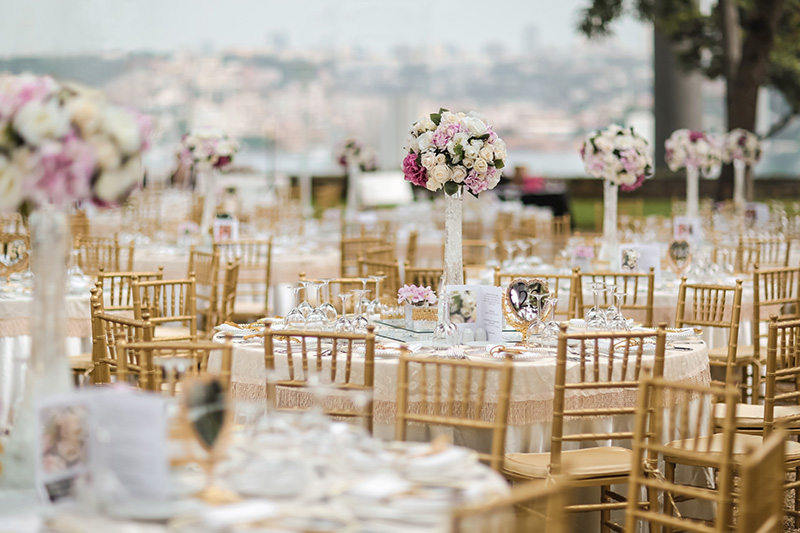 An important part of your next event is the seating arrangement. Do you allow guests the freedom of choosing where they want to go, or do you spend precious time working on a detailed seating plan? Your decision will be influenced by the type of event and which guests are attending. 
We've put together the positives and negatives of both seating options to help you plan your next event. 
Informal, relaxed and intimate 
Open seating can be perfect for small or informal occasions. By letting your guests choose their own seat, you are adding to the relaxed and intimate vibe of the event. This arrangement can work particularly well if the majority of the guests know each other and get along. Guests are also free to mingle with those they may not have met before.
Where do I sit?
On the contrary, guests who dislike each other may accidentally end up next to one another! An option here is to assign guests tables but let them choose their own place. There may also be confusion over where guests can and should sit. Some people could be frustrated if they find themselves in a 'bad spot'. Another risk is an uneven amount of people on tables leaving some guests with too much or too little food. 
Take a seat
A seating plan gives the host more control and ensures that the larger occasions run smoothly. Guests won't have to worry about a thing, as where they will spend the event has been taken care of. Assigned seating allows the host to separate guests if required and ensures that everyone gets enough to eat and drink. Place cards mean those with dietary requirements will receive the correct meal and will avoid confusion amongst guests. 
"I don't like my seat"
Unfortunately, some people may not like their seats, but you cannot please everyone. There is the potential that some guests will have their feelings hurt or feel insulted by where they have been placed, especially if they consider themselves close to the host. Finalising a seating arrangement is also time consuming and potentially time better spent organising other aspects of the event.
Why not have both?! 
Depending on the event, it may be appropriate to have a mixture of open and assigned seating. At a wedding you can place the family and bridal party near the newlyweds and the remaining guests can choose their own tables. For a corporate affair, key speakers and guests of honour require front row access but the attendees can sit where they'd like. Perhaps you can avoid seats all together? Networking or cocktail style functions allow guests to work the room and mingle. Make sure to have enough food and beverages easily accessible, as well as some well-placed bar stools should your guests want to take a breather.
Melbourne's Best Functions will help you plan your event no matter the seating arrangement. With premium locations across Melbourne's CBD, we can host any occasion. Contact us at https://melbournesbestfunctions.com.au/ or on (03) 8199 3733 for assistance.