rganising corporate events is an art and science all its own. The guests have higher expectations and are more demanding than a gathering of family and friends; they have less reason to approach the occasion with a positive attitude or any kind of charity, and the consequences if they don't enjoy it are potentially much higher. You need to be willing to go the extra mile and make yourself a corporate function superstar, and one surefire way to do that is spice up the function with a solid theme.
Requiem for a theme
A themed event sticks out in the memory of your guests, offers easy talking points to break the ice on the day, and can be tied into the purpose or context of the function in all sorts of ways. The only concern is in not pulling it off correctly – to avoid looking tacky or lazy, you need to be ready to commit. Good theming starts with the venue, so choose yours carefully, and be sure that it is in keeping with the theme you wish to create. Melbourne's Best Functions offer a selection of characterful and flexible event spaces which can play host to any great corporate function; look into your options online before finalising your plans.
Make a statement through catering
Your catering choices can be used to reinforce the atmosphere you desire for the event, as well as playing up any theme you choose to push for through your decor and choice of venue. Your food can become an attraction, delicately structured desserts and tastefully arranged food sculptures, or it can be a spectacle, BBQ-ing up gourmet meats live or using an open spit roast as an attention-grabbing centrepiece. If the event is something of a mixer, with a less packed itinerary, you can even aim for a "deconstructed" theme, allowing guests to assemble their own dishes from an array of prepared ingredients.
Put on a show to have your event come alive
Speak with Melbourne's Best Functions to discuss what sort of live performers are best accommodated by your chosen venue. While not every function room is a good fit for a lucha libre wrestling showcase or live acrobatics, surprisingly many are; the right choice of live entertainer can make a function instantly great, especially when the act is more exotic than just a live singer or band.
You can put the entertainers up on stage for a while, but if you'd rather leave more room for your guests to chat, have the attractions move in and out of the crowd! Many performers who specialise in corporate functions have carefully adapted their act to suit this walk-and-wow style, and it allows for both a tantalising closeness to the performance and for guests to control how much (or little) they want to see, ensuring a good reaction.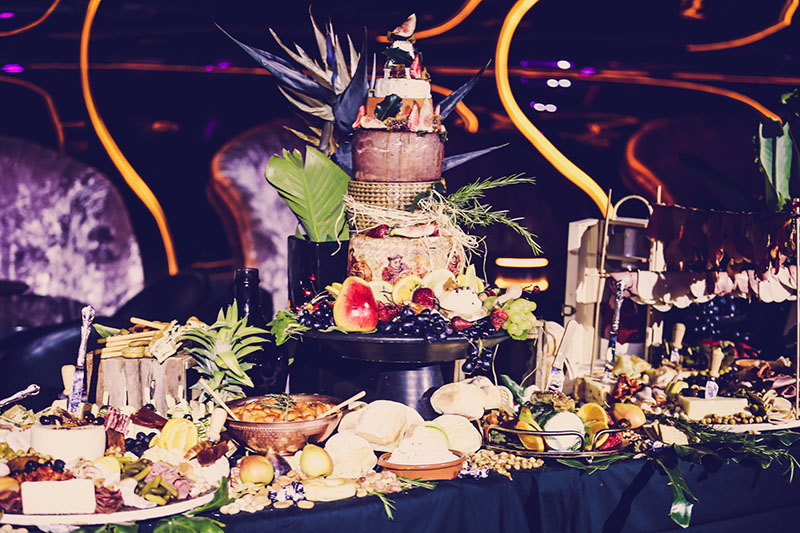 APL PHOTOGRAPHY – www.aplphotography.com.au