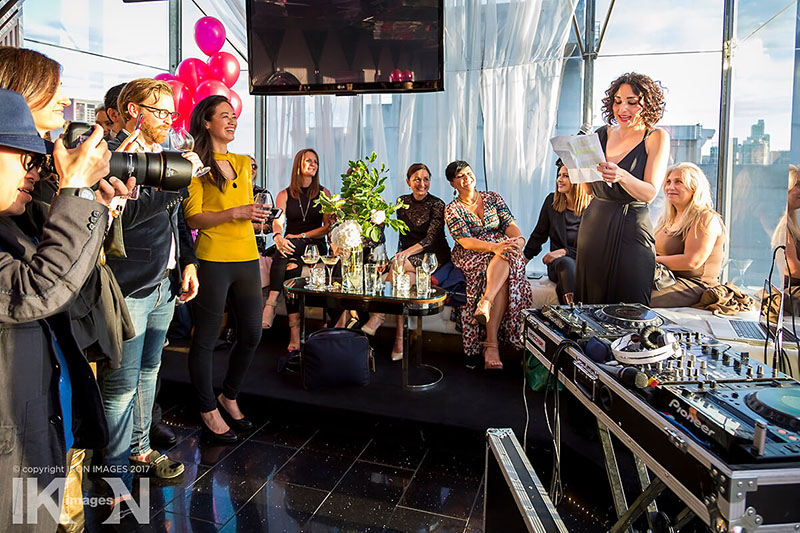 With a bar filled of martini glasses and a buzz in the air, Marisa Ferraro stepped into Mon Bijou to launch her new book, The Stiletto Woman.
The book centralises around the themes of women, empowerment and dating, providing a pep talk to women who need to take control of their love life, and life in general (all whilst donning a great pair of heels!).
"Having heard many stories over bottles of wine and cocktails with friends she discovered that we all had a lot in common when it came to men and love. We bond over it, talk about it and support one another over it. It's a never ending hot topic of conversation"
 With the inspiration for the book coming from chats over cocktails and wine with the girls, it was only natural that Mon Bijou be the place for the book launch.
Fun and Flirty Touches
Touches of pink could be found around the venue, from the metallic pink balloons to the glasses of rosé walked around by the doting waiters, and the hexagonal shaped pink mirrors that make the ceiling of the room.
The beautiful space with floor to ceiling windows allows for a sweeping view of the Melbourne CBD, creating the feeling of sophistication and luxury. This was also enhanced by the guests who made their way down the red carpet, and up to the exclusive Parisian-style venue.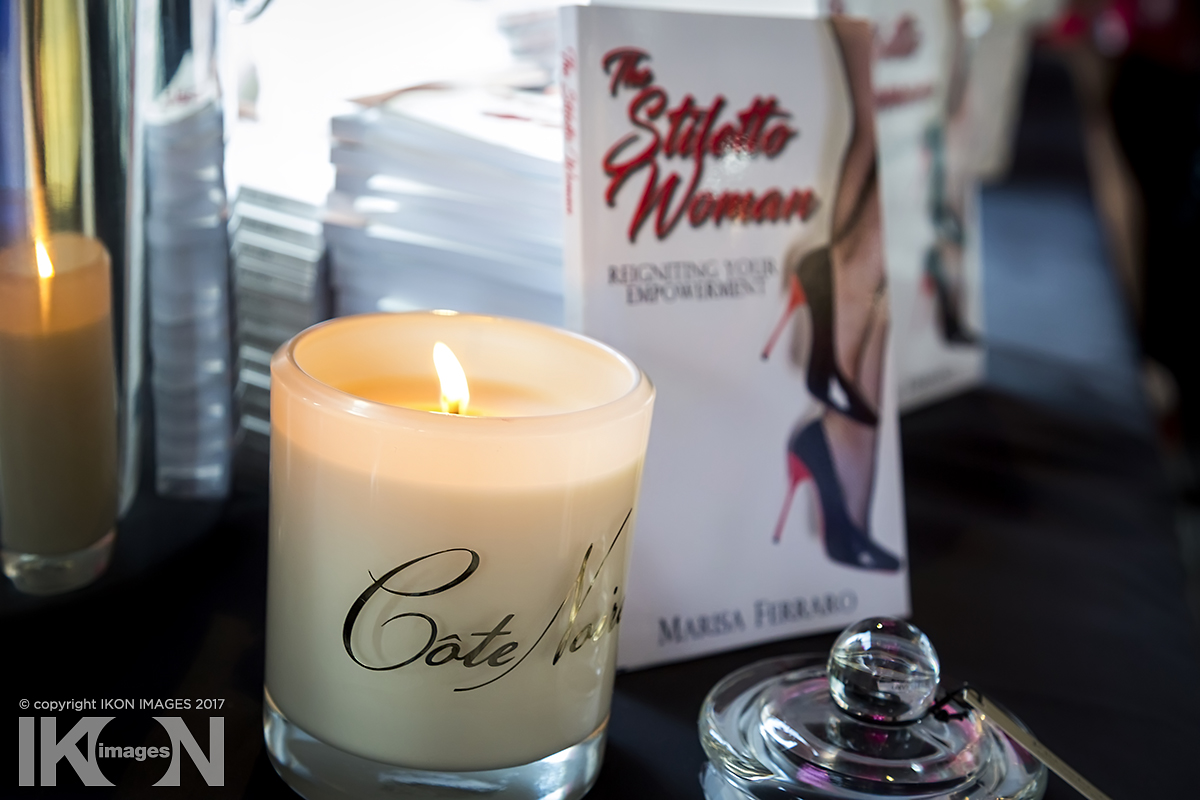 Delightful Delicacies
With the scent of Côte Noire candles filling the air and the guests sipping on espresso martinis, canapes started to enter the crowd. Described as 'zesty and fresh', guests enjoyed the food presented, and the moreish smoked trout mousse on a petite pancake proved a crowd favourite.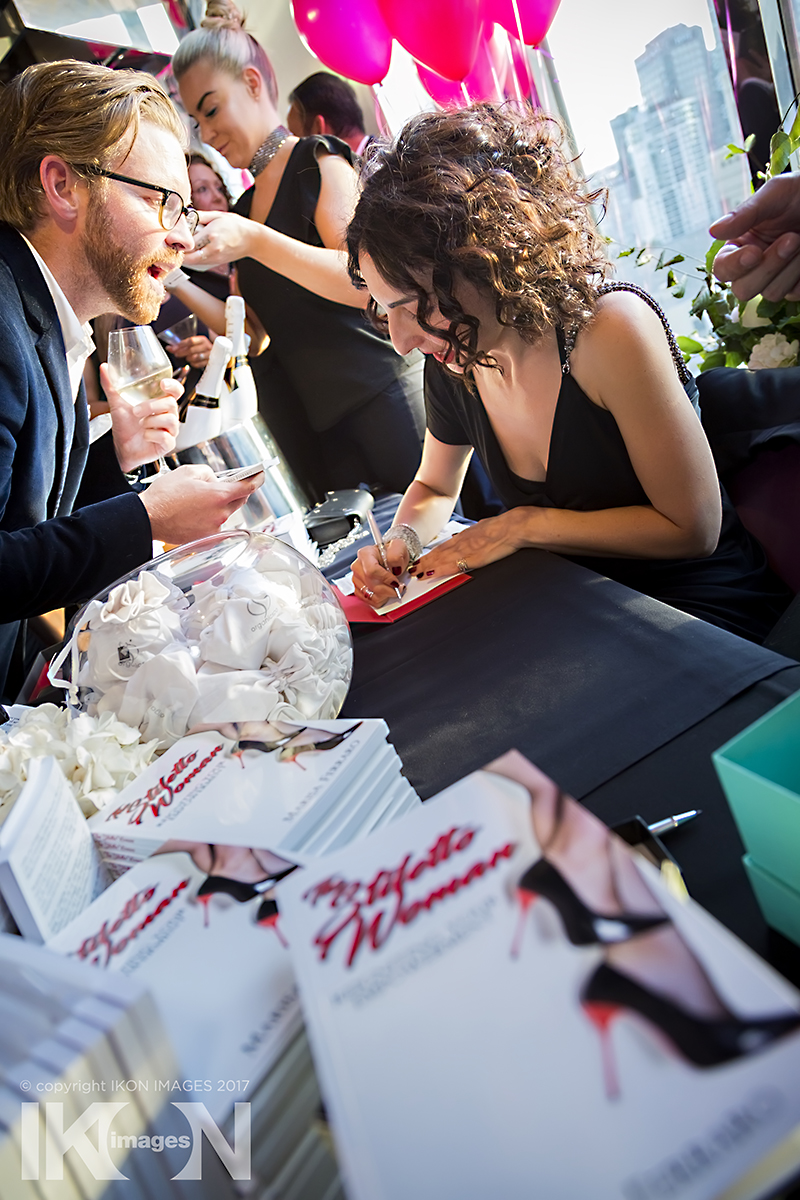 The Main Event
After the guests had enough time to enjoy the food and beverages on offer, the DJ lowered the music to make way for the speeches. As guests perched around the venue and gathered in front of the large windows, Marisa's editor stepped forward and began talking about the journey to The Stiletto Woman. Of course, the event would not be complete without hearing from the mastermind herself, and so Marisa began to speak to the attendees who were there to celebrate her achievement.
Naturally, her speech revolved around many of the book's themes, touching on the dating scene and its complexity, as well as the struggles of juggling career, family and love. The speech had guests smiling and laughing and was a heartfelt insight into what the book provides its readers.