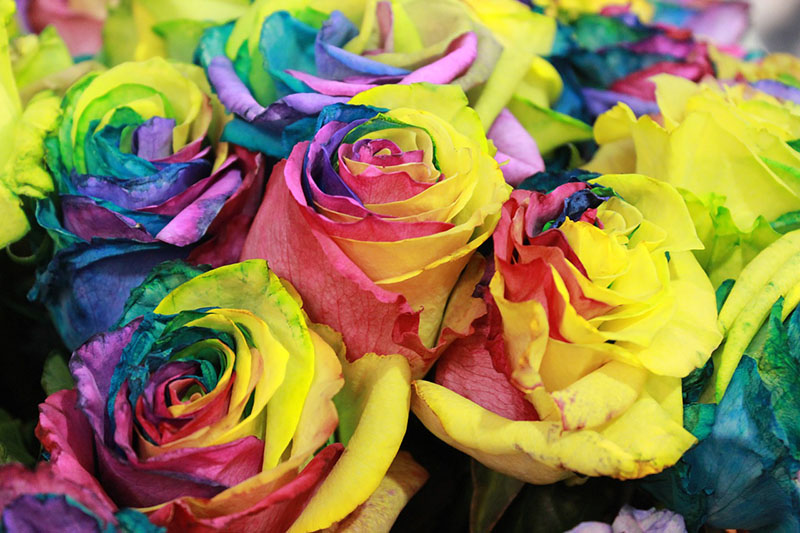 With the recent marriage equality bill passing, many same-sex couples are celebrating this historical achievement and showcasing their love by planning beautiful wedding celebrations. Whether you're big on ceremony traditions or want to celebrate your wedding in a truly unique and untraditional way, keep reading to find some same-sex wedding ideas to consider that will make your wedding ceremony something you, your partner and your guests won't ever forget.
Forget the white clothing. Wearing a white dress has historical ties to religion and traditional wedding services. Many LGBT couples choose to ditch wearing any white at their wedding and have opted for clothing options that match their uniqueness as individuals, and as individuals in love with each other. At your ceremony, wear what you and your partner feel most comfortable in and what you think will look great in your wedding photos.
Rainbows are a MUST. To celebrate marriage equality and the LGBT community, be sure to decorate your ceremony with rainbow props. Have your groomsmen and bridesmaids hold colourful and bright bouquets and even have your wedding party dressed in beautiful rainbow outfits. For even extra colour, you could add some colourful glitter to your wedding party and even set up a stall at your wedding where guests can have shimmering rainbow glitter makeup put on them as well.
Get Rid of The Seating Chart. To encourage inclusivity and increase levels of fun and engagement, consider getting rid of the seating chart. After all, aren't weddings about bringing together people who love each other? Why not have your guests mingle with one another by allowing them to sit wherever they please?
Have your ceremony set in a beautiful space. For a truly elegant and sophisticated venue, where you and your guests can experience panoramic views of Melbourne's CBD, be sure to explore Mon Bijou. Mon Bijou is Melbourne's premier wedding space. Imagine stepping into a new realm of breathtaking views and jewel-inspired décor. You are able to view the Mon Bijou function package by clicking here. If you'd like to find out more about Mon Bijou or are wanting some assistance with planning your same-sex wedding, connect with us and we'll help you start planning your unforgettable event.
Get in touch with us to ensure that your same-sex wedding is exactly what you had envisioned in your mind and heart. Phone us on (03) 8199 3733 and our team of professional and expert event planners will help make your wedding dreams a reality.