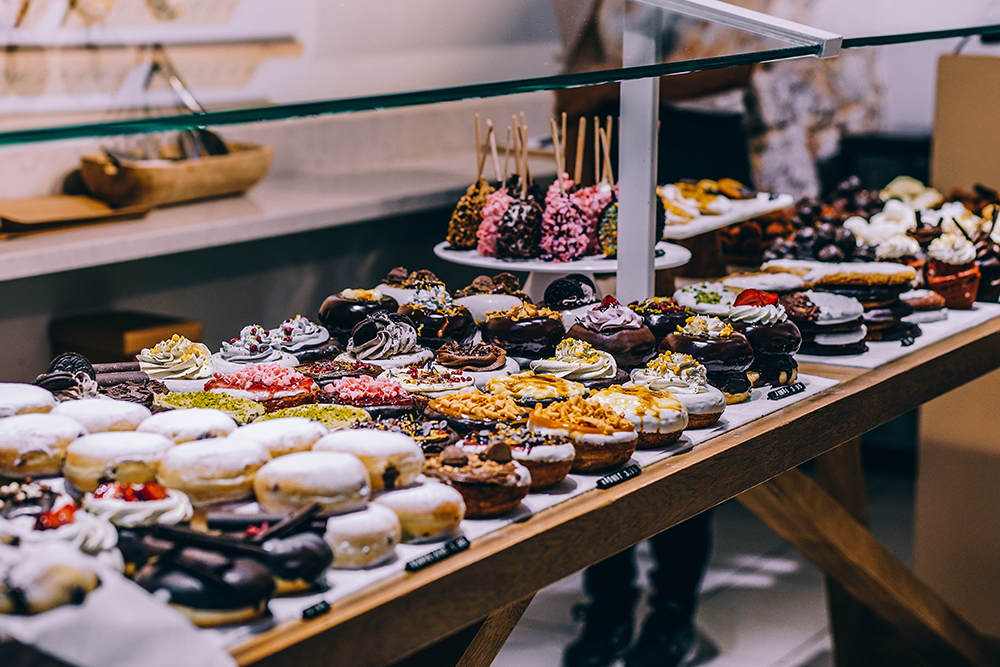 When planning your next birthday party, one of the most important things to consider is how to decorate your party space in a way that your guests will be entertained and inspired. From setting up a dessert table that your Instagram will love, to altering your birthday party's mood through light and colour, these are some simple methods to make your next birthday party unforgettable. To uncover some simple decoration techniques to grab your guests' attention as soon as they arrive, keep reading.
Desserts
Setting up a dessert table that is close to your venue's entrance is a great way to set the tone of your party and get your guests excited as soon as they arrive. You can decorate your dessert table with lollies, cake and glitter and even have it set in front of a colourful backdrop. Bake and decorate some cupcakes, or have your sweets aligned to spell out your name. Your ornamental dessert table will also have the benefit of providing you with some wonderful Instagram photo opportunities for your friends and family to enjoy.
 Colours
If you're planning to include a colour theme into all your birthday party decorations and event stationery, why not consider looking at colour palettes that are different from your usual colour tastes? If bright colours are your regular go to, have a look at pastel colour combinations. If you enjoy pastel colours, have a look at monochrome and neutral colours. Colours have the powerful ability to influence your party's entire look and feel. Take advantage of integrating an interesting colour pairing to make your next birthday party stand out.
Lighting
In a similar vein to colours, the lighting set up in an event venue can drastically impact the mood and overall environment of your birthday party. When setting up your light installations, consider your venue's window fittings and levels of natural light. Fairy lights and candles are a brilliant way to relax your guests and create a calming ambience. If your venue has large windows, you could apply some cellophane to decorate your party and set the tone through lighting and colour.
If you're in search of more eye-catching event planning ideas to make your next birthday party stand out, give our friendly team of event professionals a call on (03) 8199 3733. We look forward to helping you plan for an event that will leave you and your guests with a memorable impression.