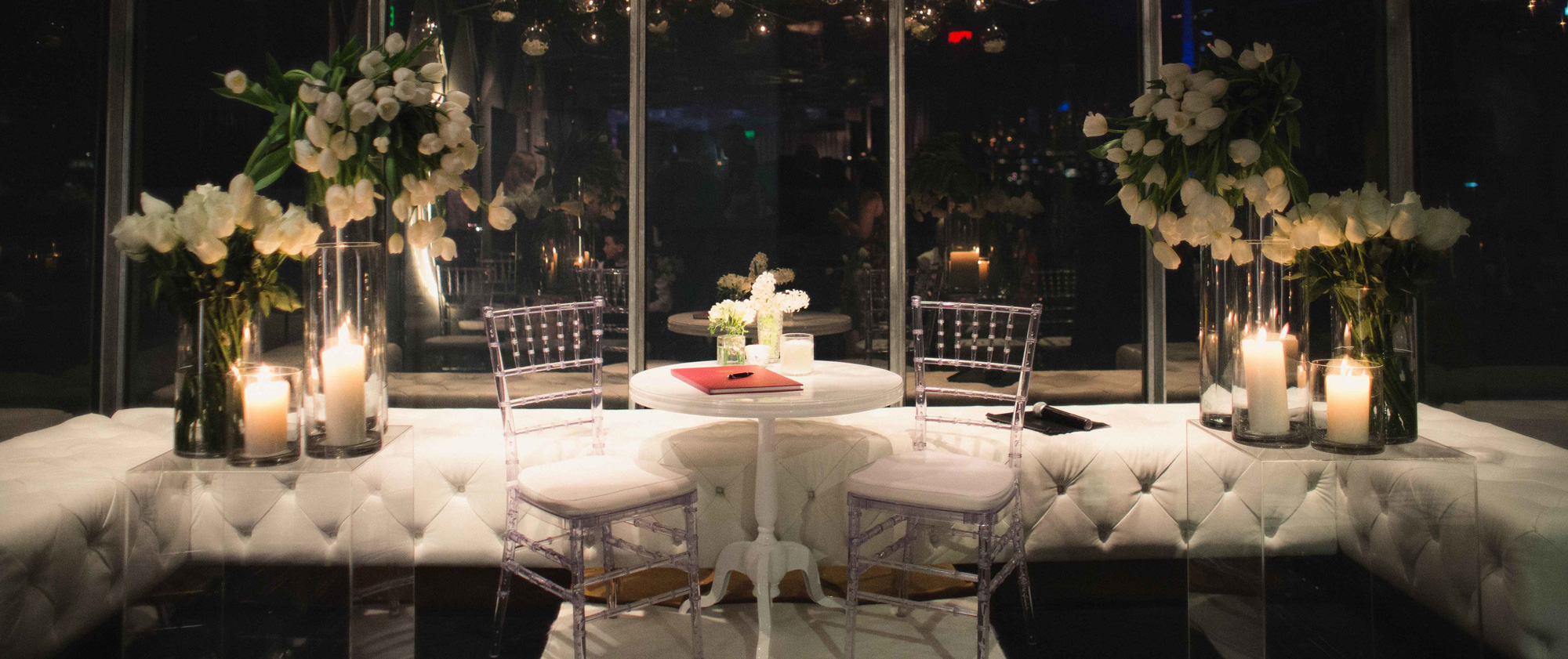 With wedding season in full force this time of year, finding the right place to celebrate one of the most incredible days of your life will be a juggling act. With so many options and considerations at play, here are our 5 key reasons why you should seriously consider having your wedding reception at a club venue.
It's Cosy:
Melbourne Nightclubs are a breed of their own, showcasing some of the most stunning interior décor on the planet. Not only would you be able to choose a location that's completely decked out from the get-go, but club infrastructure is generally cosier and intimate due to their inherent nocturnal nature. What better way to celebrate your reception than in close proximity to the ones you love. 
Catering is Sorted:
The best nightclubs will have catering options for your soiree, no matter the numbers. Avoid the stress of finding external caterers when you can use the same services offered at your function space of choice.
You'll also have your cocktails and drink covered as the bar will be the key hangout at the event. Killing two birds with one stone never tasted so good. 
Security:
Not only will you be able to ensure that your weddings gifts are tucked away in secure space, but you'll be able to control the attendees who get to enter the venue. Nightclubs offer great security for those who are keen to avoid gate crashers or those uninvited relatives who insist on joining. With a bouncer at the door ticking names, you'll be able to keep the wrong people out and let the right ones in.
The Acoustics Are Perfect:
Keen to be completely immersed in the music as you and your spouse have your first dance? A nightclub will have the acoustics down pat when it comes to creating the perfect ambience at your reception. Nightclubs will also have a portfolio of DJs who you can select to MC your event, adding that little extra touch of charisma and musical know-how that makes all the difference.
It's Cost Effective
With all these factors in mind, you could save yourself plenty of trouble, worry and money by opting for a nightclub reception. Not only with your venue have all the above as options you can add on to your bill but such package deals are oftentimes more affordable than the alternative.
Melbourne has a whole host of nightclubs that'll make great options for your special event, but we believe ours is a step above the rest. Contact us today and visit our venue so we can show you what we can do to make your night a beautiful one to remember.