For anyone who's had the pleasure of being invited to a Hen's night, you now doubt have experienced the debauchery and bedlam that accompanies such a salacious ladies night. Conversely, you may have only been to hen's nights sans lechery. Nothing wrong with that!
Whichever style you're after you can take a page out of these celebrity hens nights than have made the history books. Here are our top 5 most unforgettable parties.
Chiara Ferragni:
Her wedding was beyond extravagant. Her hen's night, equally so. The Blonde Salad blogger took a group of her best mates to Ibiza Spain where they lapped up the sun in an extremely lavish hotel and partied the night away on Europe's premiere island of revelry.
Attendees were gifted with matching Alberta Ferretti sequin jackets and flown to the island in one big group. Now that's an entourage we'd like to arrive with to any event.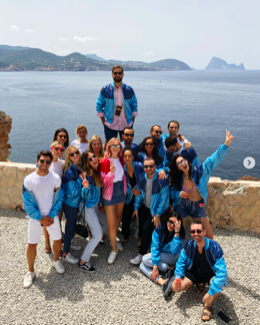 Kim Kardashian:
No list of celebrity excess would be complete without mentioning the Kardashians exploits.
The business woman and reality TV star travelled to Paris France for her hens, dining at the very cosy Hotel Costes and then exploring the city throughout the night.
No photo opportunity was spared with snaps of every moment of the night captured to commemorate the event in full Kardashian style.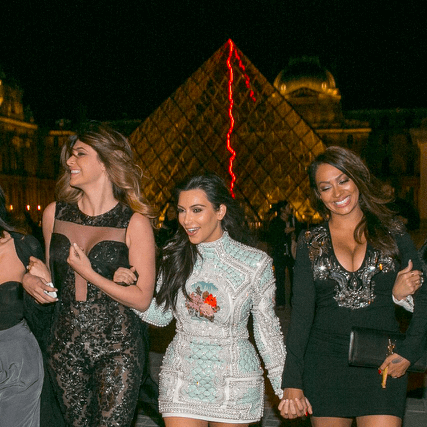 Chrissy Teigen:
On the other end of the spectrum, Chrissy Teigen opted for what she deemed a "healthy hen's", taking a small handful of her besties to a yoga retreat in Cancun, Mexico.
Teigen stated that the party had a no-stripper policy, meaning that strippers were out of the question for John Legend too! The sauciest the event got was a ceviche testing session with the ladies, followed by tequila sampling, which we're sure didn't get too out of hand.
Understated and health conscious hen's are becoming more and more common with celebrities like Lauren Conrad opting for a similar vibe.
George Clooney
Yes, we're quite aware George Clooney would have had a stag party, but we thought we could learn a thing or two about a classy hens from his example.
Clooney opted for a Venetian getaway with his close companions, all of whom were dressed to the nines in designer threads.
They arrived (by boat) to one of the location's premiere dining spots and enjoyed a 7-course meal full of decadent pastas and carbs of every description. The party then enjoyed a very costly $500 vintage wine and topped off the night with mint chocolate ice-cream and a ride around the canal.
This party was pure class.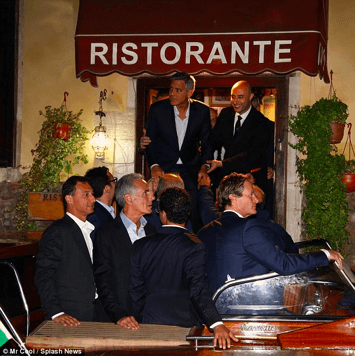 We hope these celebrity shindigs have proven thoroughly inspirational for your very own hens! With so many party options and styles to employ, get in touch with our team of party curators to create the perfect event for your hens. We'll manage all the details so you only have to worry about one, having the time of your life.