Historically, a bachelors party or bucks night started off as a gentlemen's civilised celebration of smoking cigars, drinking scotch, and toasting to the bride's health – all in a private room.
Oh boy, have things certainly changed!
Whether it's your best mate tying the knot or you're the one to be walking down the aisle soon, one thing is for sure: a bucks night should be the party of the year. And what better way to ensure it's an unforgettable event for all involved than to think of 5 celebs we'd love to party with? 
Here's who we'd put on our bucks night guest-list:
The Hype Man – Busta Rhymes
The Hype Man, potentially the most important piece to get your party started. You'll need someone who will bring the fire and MC the event like no event has ever been MC'd before! If there's anyone who'd be able to turn your party up from 1 to 11 in the shortest time possible, it's Busta Rhymes. Humble, lyrically blessed and wilder than a frat weekend in Cancun, Busta will get everyone amped and have them screaming "Gimme some more!" before you know it. 
The Dancer – Alfonso Ribeiro
For those who are a bit younger, Alfonso Ribeiro played Carlton Banks in the much popular TV series, Fresh Prince of Belair. For those who've seen the show, you'll know that his dance style is the goofiest thing you've ever seen. And that's why you need someone who loves to dance and will get everyone keen to join in, NOT hide away in shame. Carlton is our first choice of celebrity dancer at our bucks. 
We know that not every party can be perfectly managed. Well, some people can't really be perfectly managed. They're unpredictable and the last thing you want is some raggamuffin getting out of control on what's meant to be a great night out. That's why we'd have The Rock at our bucks managing the crowd. Not only would his impending figure keep everyone in check, but he'll know when enough's enough (and nobody's going to argue with him about why it's not a good idea to 
The Conversationalist – Jeremy Irons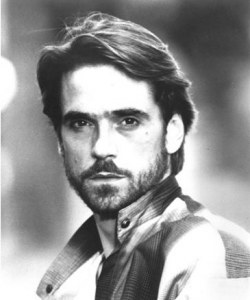 "Whoa, weird choice". Yes, we're sure this one threw you but you need an intelligent, well versed and cultural conversationalist who can inject a bit of wit into your otherwise mindless night of partying. A conversationalist like Irons, with his wealth of knowledge, many years of travel and acting experience would make an excellent storyteller for your bucks. Plus, it won't hurt to have him around to convince the bouncer that you're all sober and mature adults…
Okay so we're cheating a bit here, but need we explain why we need these guys at our bucks? Nope, didn't think so either. 
We'll leave the rest of the guest list to you but will happily manage your bucks when it comes to everything else. We can't promise you'll wake up in Mike Tyson's mansion next to his pet tiger but we can guarantee that you'll have a memorable night.
Get in touch with us today at Melbourne's Best Functions!